Relocation from your old home to your new residence costs tremendous amount of effort and money and is sometimes tedious & stressful if you don't consider "Don'ts of a Moving".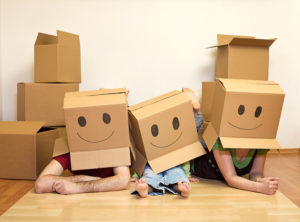 In order to save energy and money, there are some compiled "Don'ts of a Moving" points that Secure Moving Ltd share with you and they should be considered while moving and avoiding some of these common moving mistakes can make the process more efficient and ensure a smoother transition.
Hiring non professional movers, who have no certificate, but only because they offer cheap prices
Not booking the moving company ahead of time
Avoiding to inform the moving company of the obstacles of your residence
Collecting useless sentimental stuff and try to move it to you new residence, so clear out before you pack
Relying totally on friends or family member and try to be DIY in all senses
Not packing fragile items with extra care
Not having an inventory of at least your valuable possessions
Making the moving boxes too heavy for lifting
Not labelling the moving boxes properly
Not changing your mail address in post office website
Forgetting to make moving-day arrangements for your pets
Lifting and carrying heavy boxes by yourself. You need some special equipments that a professional moving company can provide to avoid risking your health
Moving in a wrong peak season
Neglecting the weather forecast for Moving day
Trying to move anything in one trip with nothing left behind
For any moving type you can kindly give Secure Moving a call at 1-6047243432 today to see if we can help make your move easier or request a quote online.